COVID-19 Antigen + PCR Testing Questions and Answers
Restore Health Urgent Care offers COVID-19 Antigen + PCR Testing. For more information,

call us

or schedule an

appointment online

. We serve patients from Palm Bay FL, Malabar FL, Melbourne FL and June Park FL.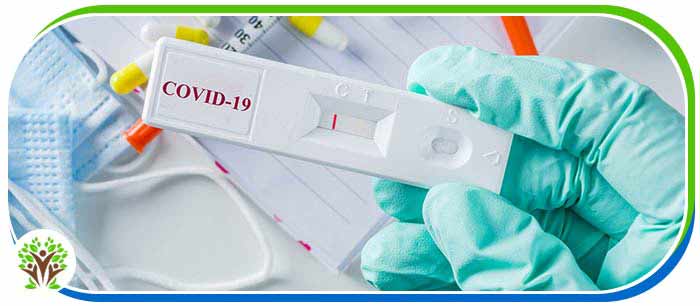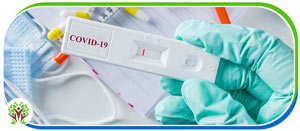 COVID-19 has settled in amongst us much faster than we have been able to adjust to it! As such, while more information about COVID-19 is being discovered every day, it can still feel as though there are more questions than answers when it comes to the novel coronavirus. Here at Restore Health Urgent Care, we will do our best to answer any of your COVID-19-related questions while also providing excellent COVID-19 antigen testing services!
What to do if you have COVID-19 symptoms?
If you are experiencing COVID-19 symptoms, the most important thing to do is self-isolate until you can get tested. After you get tested for COVID-19, you should continue to self-isolate until you receive your results. If your test results are positive, continue to self-isolate for 10 to 14 days or as otherwise specified by your local public health authorities. If your test results are negative, you should continue to self-isolate until your symptoms improve or are fever-free for 24 hours.
At Restore Health Urgent Care, we are happy to help out with our COVID-19 antigen testing if you are experiencing COVID-19 symptoms!
How is a rapid Covid-19 test done?
Most rapid COVID-19 diagnostic tests are done using nasal or throat swabs, which are then analyzed to detect a particular protein unique to the novel coronavirus. Rapid COVID-19 tests are typically more accurate for patients experiencing symptoms than those who are not experiencing symptoms. They also work best when testing individuals at or near the peak of their infection from COVID-19.
Are you immune to COVID-19 if you get it once?
Currently, there is not enough research and data to determine if a person develops immunity to COVID-19 after getting it once nor how long that immunity may last. While rare, there are documented cases of individuals getting reinfected by COVID-19 after recovering from an earlier infection to the virus. That said, recent research from the National Library of Medicine has shown that immunity to COVID-19 lasts for up to 8 months after infection. With this in mind, it is essential to continue to follow COVID-19 guidelines even after recovering from a COVID-19 infection.
What should you do if you may have been exposed to COVID-19 and have no symptoms?
According to a recent study found one in five cases (20%) of COVID-19 is both asymptomatic and contagious. As such, it is just as important to get tested if you have been exposed to COVID-19 but are not experiencing symptoms as if you are experiencing symptoms with or without known exposure to COVID-19.
What is the COVID-19 serology test for?
Unlike the rapid COVID-19 antigen test, COVID-19 serology tests do not detect the virus itself. As such, they are not used for diagnostic purposes. Rather, COVID-19 serology tests detect the antibodies that your immune system produces in response to a COVID-19 infection. As such, COVID-19 serology tests are commonly used to determine the relative immunity of an individual, city, or particular region, as well as the number of infections in a specific region. Serology testing can help health authorities better understand how much the virus has been spreading in a given area and determine which public health measures need to be established to prevent that spread.
If you require or would like to learn more about COVID-19 antigen testing, please feel free to reach out to us at Restore Health Care! We welcome you to schedule an appointment through our website or call us during the hours of 8:00 AM to 7:00 PM from Monday to Friday or on the weekend from 9:00 AM to 4:00 PM. You can find Restore Health Urgent Care at 1840 Eldron Blvd SE, Suite 1, in Palm Bay, Florida.
Additional Services You May Need