EKG Testing Clinic in Palm Bay, FL
EKG can quickly detect heart problems and monitor your heart's health. At restore health urgent care, we provide EKG testing services.

Call us

today or book an appointment online. We are conveniently located at

1840 Eldron Blvd SE. Suite 1 Palm Bay, FL 32909

.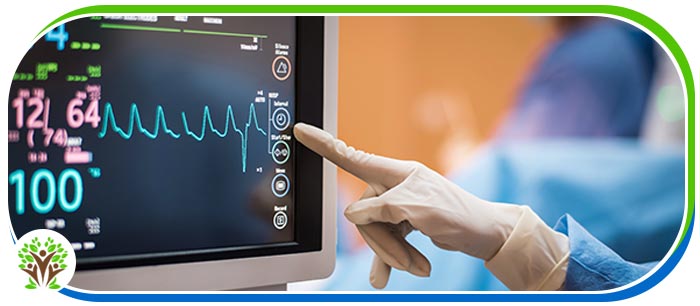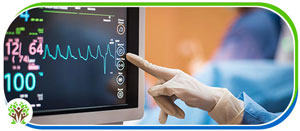 Table of Contents:
What is an EKG test?
What can EKG detect?
What happens during an EKG test?
Why would I need an EKG test?
An EKG testing clinic is a medical facility that specializes in performing EKGs, reading their results, and relaying this information to the patient. These clinics often work closely with cardiologists and typically have a team of healthcare professionals onsite that can diagnose and treat cardiovascular conditions. An EKG testing clinic is one of the best places to receive an EKG, with accurate results, efficient testing protocols, and excellent patient education and communication.
What is an EKG test?

Humans are electrical beings; we have an undeniable electrical charge that interacts with the environment around us. Scientists, doctors and even philosophers have understood this for millennia, and there are a number of different tests and treatments that utilize this characteristic; they would not work otherwise. An electrocardiogram, or EKG, is a screening test that checks the electrical activity of the heart; doctors usually perform an EKG test on patients who are at risk for a certain condition or disease. Because an EKG can detect abnormalities in the heart that may not be obvious on a regular X-ray, an EKG test is often part of a comprehensive heart exam. The test measures the strength and direction of the electrical activity in the heart and can be used to diagnose certain heart conditions, such as an abnormal heart rhythm (arrhythmia), or to monitor the health of the heart over time. It can also be used to diagnose problems that may only have an impact on the heart, such as electrolyte abnormalities and low blood volume.
What can EKG detect?

An electrocardiogram can identify a number of different characteristics of the heart, such as:

• Anomalies of heart rhythm
• Impaired blood flow to the heart (ischemia)
• Irregular heartbeat (known as arrhythmia)
• Blocked arteries
• Heart damage
• Heart failure
• Heart attack

An EKG may also be performed to detect signs of a previous heart attack (myocardial infarction); it can also be used to detect the potential for a future heart attack, acting as an invaluable preventative tool.

What happens during an EKG test?

An EKG test is typically performed by an EKG technician, medical professionals who specialize in performing these tests. During an EKG test, the technician will place ten small adhesive patches with electrodes on the skin, typically around the chest, legs, and arms. These electrodes will read the electrical signals of the heart in a safe, noninvasive, and painless process. Once the adhesives have been attached, the patient is then advised to lie flat on their back while the computer records the electrical signals going through their heart. This type of EKG test, known as a resting EKG, usually takes around 15 minutes to perform from start to finish.
Why would I need an EKG test?

An EKG test can be used to detect and diagnose a wide number of heart conditions and symptoms related to the cardiovascular system. They may be performed to:

• Evaluate symptoms such as:
dizziness
shortness of breath
unexplained fatigue
chest pain
• Determine heart health and function before surgery
• Determine the effectiveness of heart-related treatments
• Complete a comprehensive physical exam
• Create a baseline for future EKGs

These are the most common uses for an EKG; a doctor may recommend this type of test for something else that was not mentioned above. If you are experiencing symptoms related to your heart, come to Restore Health Urgent Care for an accurate diagnosis. Our medical professionals take the utmost care when performing EKGs to ensure only the highest quality results are provided for each patient. Call us today or book an appointment online for an EKG, or visit our clinic conveniently located at 1840 Eldron Blvd SE. Suite 1 Palm Bay, FL 32909. We look forward to serving you! We serve patients from Palm Bay FL, Malabar FL, Melbourne FL, and June Park FL.

Additional Services You May Need