Strep Throat Treatment Questions and Answers
Strep throat can cause complications if left untreated. Visit Restore Health Urgent Care for the treatment of strep throat. For more information

call us

or schedule an

appointment online

. We are conveniently located at

1840 Eldron Blvd SE. Suite 1 Palm Bay, FL 32909

.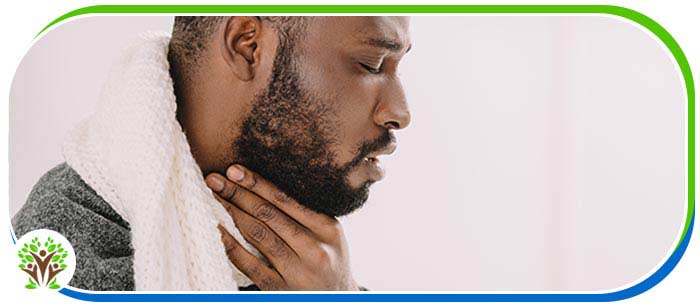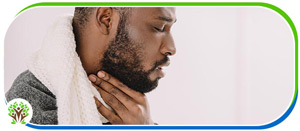 Table of Contents:
What is strep throat?
What are the symptoms of strep throat?
What causes sore throat?
What happens if strep throat is untreated?
When should you seek medical attention for strep throat?
The throat allows us to breathe, speak, sing and swallow, all functions that are important to a good quality of life. When the throat becomes infected, it can impede upon the performance of these fundamental functions, making a simple task such as speaking difficult, or even nearly impossible. One of the most common types of infection that affects the throat is strep throat, which is caused by the group A Streptococcus bacteria. Common symptoms of strep throat include: scratchy and itchy throat; coarse-sounding voice; sore throat with white patches; trouble swallowing; swollen lymph nodes; headache; and fever.
What is strep throat?

Strep throat is a bacterial infection caused by group A Streptococcal bacteria with symptoms of inflammation and pain in the throat. Strep throat can affect both children and adults, however, it is especially common in children between the ages of 5 and 15 due to their immune systems being underdeveloped. Strep throat is highly contagious and can be spread from one person to another from sneezing and coughing. People may also become infected by touching a contaminated surface (previously touched by an infected person), such as a doorknob, keyboard, phone or bathroom objects. It may also be referred to as Streptococcal pharyngitis and is only ever caused by bacteria.
What are the symptoms of strep throat?

The severity of strep throat symptoms varies from person to person and depends on several factors, such as: the person's age; their medical history; the presence of any underlying health conditions; the strength of their immune system; and the treatments used to ameliorate symptoms. While some people experience mild symptoms, like a sore throat, others have more severe symptoms, including fever, difficulty swallowing and a harsh-sounding voice.

Common symptoms of strep throat include:

• A sudden fever, especially 101ºF and over
• A sore, red throat with white patches
• A headache
• Chills
• A loss of appetite
• Swollen lymph nodesin the neck
• Trouble swallowing

Symptoms typically develop within five days of exposure to the strep bacteria, although the onset of symptoms can vary greatly as well.

What causes sore throat?

Most sore throats are caused by viruses, such as the common cold or influenza virus. More serious causes of sore throat include strep throat, mononucleosis (mono), and tonsillitis. Other causes include: smoking, pollution, pollens, molds, pet allergies and breathing through the mouth at night.
What happens if strep throat is untreated?

If strep throat is left untreated, it can lead to further complications (sequelae), such as kidney inflammation or rheumatic fever. Rheumatic fever can cause the joints to become inflamed and painful, and can also develop into a specific type of rash, or heart valve damage. The treatment for strep throat is simple and should always be sought when experiencing its related symptoms.
When should you seek medical attention for strep throat?

If you have strep throat and are experiencing any of the following symptoms, seek medical attention right away:

• Sore throat accompanied by tender, swollen lymph glands
• Sore throat that lasts longer than 48 hours
• Fever, chills, sweating, nausea or vomiting
• Sore throat accompanied by a rash
• Problems breathing or swallowing
• No improvement after taking antibiotics for 48 hours

If you are experiencing the signs and symptoms of strep throat, come to Restore Health Urgent Care in Palm Bay, FL for treatment you can trust. Our kind and compassionate professionals are experienced in treating strep throat and can help you get on the road to recovery. Call us today to book an appointment, or visit our clinic conveniently located at 1840 Eldron Blvd SE Suite 1, Palm Bay, FL 32909. Our office is open seven days a week: Monday to Friday from 8:00 AM to 7:00 PM and Saturday & Sunday from 9:00 AM to 4:00 PM. We look forward to serving you! We serve patients from Palm Bay FL, Malabar FL, Melbourne FL, and June Park FL.

Additional Services You May Need