Travel Medicine Clinic in Palm Bay, FL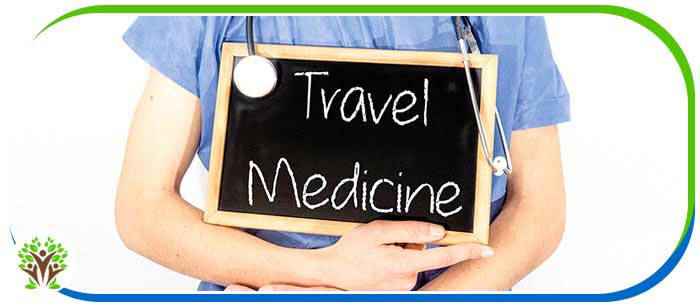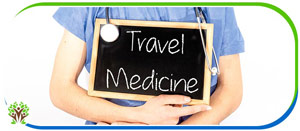 Table of Contents:
What is travel medicine?
Why is it necessary to consult a travel medicine clinic well in advance?
What medications to take while traveling?
Why do i have to visit travel medicine clinic before traveling?
What is travel medicine?

Medicine that specializes in diseases and conditions acquired during travel is known as travel medicine. It is important for travelers to be aware of the possibility of acquiring diseases and injuries that are not common in their own country. Prior to traveling to different parts of the world, travelers should consider vaccinations, preventative medications, and general precautions.

For travelers to certain countries, vaccinations against hepatitis A, hepatitis B, polio, typhoid, rabies, tetanus, yellow fever, meningococcal meningitis, diphtheria, and others may be recommended or required.

Other diseases, such as traveler's diarrhea, malaria, and tuberculosis, may require preventative medications.

While traveling, it is important to take precautions regarding beverages, weather, food, insect bites, and personal hygiene. It may be necessary to make special arrangements for patients with underlying medical conditions, such as kidney disease and diabetes.

Travel medical recommendations and requirements for different areas of the world can be found at the Centers for Disease Control and Prevention (CDC) in the United States. There is a convenient graphical map available. In addition, general health advisories and information about disease outbreaks are provided.

Travel medicine emerged from emporiac medicine, a subspecialty of tropical medicine that deals with the prevention, diagnosis, and treatment of tropical diseases encountered by travelers.
Why is it necessary to consult a travel medicine clinic well in advance?

When you travel to a specific region of the world where the health risks are different from those in the continental U.S., you may need a travel medicine consultation to prepare for potential health consequences. This consultation includes advice about vaccines (typhoid, yellow fever, hepatitis A, etc.) and prophylactic medications (e.g., malaria). Some visas and programs require more extensive assessments, possibly including examinations and laboratory tests, during travel medicine consultations.

In order to avoid long wait times, you should schedule your appointment at a travel clinic well in advance. Vaccinations also typically take upwards of a week to take effect. You can reach our board-certified primary care physicians at Restore Health Urgent Care if you need help with your travel plans sooner.
What medications to take while traveling?

On vacation, bring the medicines you take at home regularly. In case of a delayed return home, travelers should take an extra supply of medicine. Keep all medicines in their original containers with clear labels identifying your name and dosing schedule. Wear a medical alert bracelet if you suffer from chronic conditions such as diabetes, seizures, or allergies.

No matter where you travel, you should have a basic travel health kit. Other countries may not always have first aid supplies and medications available to you or may have different ones. Health kits should contain supplies to prevent illness, treat minor injuries and illnesses, and provide any necessary area-specific health supplies.
Why do i have to visit travel medicine clinic before traveling?

Preparing for upcoming travel is easier with the help of a travel clinic. It is important to consult with a doctor who specializes in travel medicine when traveling to international destinations to ensure that you are prepared for possible conditions associated with exposure to a new environment.

Vaccinations and preventative medications can be obtained from a travel clinic to ensure your safety while traveling. In addition to general preventative measures, the clinic's travel doctors can advise you about specific precautions for your destination. Travel doctors can advise you on extra precautions if you have chronic conditions.

Depending on the location you are visiting, you may also need to provide proof of certain vaccinations. You can get advice on such requirements from a doctor at the travel clinic. You may even be recommended a follow-up appointment at the travel clinic when you return, depending on where you are traveling and how long your trip is.

Travel medicine is available at Restore Health Urgent Care. For more information, call us or schedule an appointment online. We are conveniently located at 1840 Eldron Blvd SE. Suite 1 Palm Bay, FL 32909. We serve patients from Palm Bay FL, Malabar FL, Melbourne FL, and June Park FL. We also serve patients from Brevard County, Indian River County, and surrounding areas.
Additional Services You May Need