Urine Drug Testing Question and Answers
If you are in need of a urine drug test for pre-employment purposes or rehabilitation reasons, and any other reason, contact Restore Health Urgent Care today! Our clinic is able to offer you quick and reliable urine drug tests quickly and at an affordable cost!  For more information 

call us

 or schedule an 

appointment online

. We are conveniently located at 

1840 Eldron Blvd SE. Suite 1 Palm Bay, FL 32909

.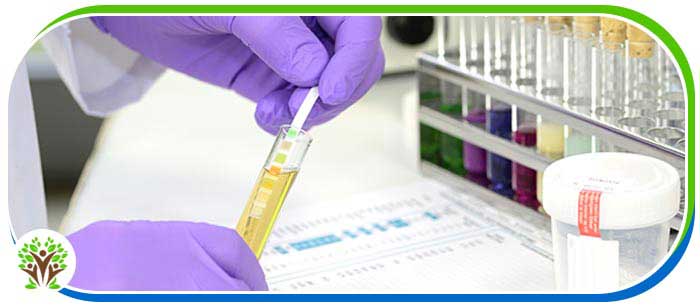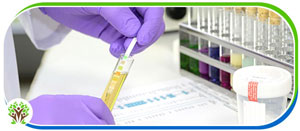 Table of Contents:
What shows up on a urine drug test?
What is a 5-panel drug test?
Is there a difference between a drug test and drug screening?
How long does it take to get a urine drug test results?
Where do I find drug testing near me?
What shows up on a urine drug test?

A urine drug test is a simple test that requires a urine sample collected in a provided cup. Your urine sample is then is analyzed by a lab for the presence of certain illegal drugs and prescription medications. The urine drug test screens for the following:

• Amphetamines
• Methamphetamines
• Benzodiazepines
• Barbiturates
• Marijuana
• Cocaine
• PCP
• Methadone
• Opioids

Urine tests help doctors detect potential substance abuse issues. After a urine drug test is completed, it can identify drugs you may have been misusing in your system, doctors can help you by referring a treatment plan for you to start. There are many other uses for a urine drug test including employers requiring them for a potential new hire to make sure they are not substance user, which helps to keep the individuals with drug problems out of the jobs that require the ability to be alert and focused. Alcohol and drug rehabilitation facilities require urine drug tests on a regular basis to ensure that people receiving treatment stay sober from drugs or alcohol.

The length that drugs and alcohol stay in your system for can vary greatly. Some drugs may stay in your system for days, while others can stay in your system for months. How long drugs stay in your system will depend on a number of factors. The reason so many choose a urine drug test is because of the ease of the test, the affordability and provides quick results to whomever is getting the drug test completed. Urine drug tests can detect if a substance has been used in the past several days for most drugs.
What is a 5-panel drug test?

The 5-panel drug test that Restore Health Urgent Care uses is considered the golden standard for drug testing, as it offers you highly defensible results. The 5-panel drug test can detect multiple drugs in your system from marijuana, cocaine, PCP, opiates and methamphetamines /amphetamines.
Is there a difference between a drug test and drug screening?

A drug test is considered more reliable and provides more accurate analysis results of an individual's substance use. Many corporations and rehabilitation facilities prefer testing over screening.

Drug screening is more cost-effective, and you receive results faster than a drug test. As well drug screenings could provide false-positive results for certain drugs.

Aside from the normal requirements that may prospective employers require from prospective new hires, companies often require their employees to undergo regular urine drug tests to ensure that their current employees are not taking any drugs.

How long does it take to get a urine drug test results?

Evaluating your urine drug tests or another type of biological sample is done to determine if the individual has been using the drug(s) or other circumstances that may require it including:

Pre-employment drug screening test at random, or work-related drug testing to identify on-the-job drug use.
College or professional athletic drug testing
Post-accident drug testing
Safety-related

Your urine drug test will depend on how backed up the lab clinic is; however, your urine drug test result is usually available within a few hours or up to 3 days after your appointment. If an employer or a rehabilitation facility requested your drug test results, they will receive your urine drug test results and will offer you the results after they receive them.

Where do I find drug testing near me?

You can find urine drug testing at most Urgent Care locations like Restore Health Urgent Care or primary care clinics. Restore Health Urgent Care offers multiple treatment options including Urine Drug testing to patients located in Palm Bay, FL and surrounding areas. Our urgent care offers a walk-in clinic and by appointment only service. Restore Health Urgent care is open Monday to Friday 8:00 AM to 7:00 PM and Saturday to Sunday from 9:00 AM to 4:00 PM and located at 1840 Eldron Blvd SE. Suite 1 Palm Bay, FL 32909.  We serve patients from Palm Bay FL, Malabar FL, Melbourne FL and June Park FL.
Additional Services You May Need