Is Urgent Care the Same as a Walk-in Clinic
Restore Health Urgent Care provides affordable top-quality urgent care services on a walk-in basis.

Call us

today or book an appointment online. We are conveniently located at

1840 Eldron Blvd SE. Suite 1 Palm Bay,

F

L 32909

.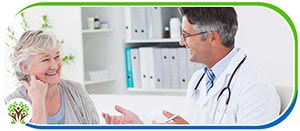 Table of Contents:
What is considered a walk-in clinic?
Is there a difference between urgent care and a walk-in clinic?
What services are provided at urgent care?
Can I just walk into urgent care?
Unexpected medical issues happen all the time, and unfortunately, they don't always align with the schedule or availability of your family doctor. While many people automatically turn to the emergency room in these cases, there are other options available to help you get the care that you need without having to visit the E.R.
If you have ever needed immediate medical attention, chances are you've thought about urgent care centers and medical walk-in clinics and wondered which was the right option for your current situation. While urgent care centers and walk-in clinics both treat immediate medical situations, they are not the same type of treatment center and it's important to know the difference, so you visit the one most appropriate for your medical concern.
Additional Services You May Need