Flu Shots Questions and Answers
Flu vaccination is the best way to protect you and your loved ones against the flu and its potentially serious complications. Talk to our team of healthcare professionals today at Restore Urgent Care about the flu shot and its benefits.

Call us

today or visit us online to

book an appointment

. We are conveniently located at

1840 Eldron Blvd SE. Suite 1 Palm Bay, FL 32909

.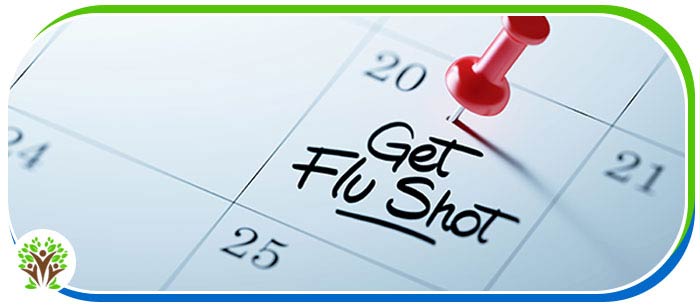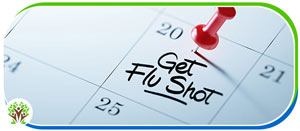 Table of Contents:
What is the flu vaccine? and how does it work?
What is included in the flu shot?
How often should I get the flu shot?
Where can I get a flu shot?
What is the flu vaccine? and how does it work?

The flu (influenza) is a highly contagious virus that can potentially cause serious illness and which could lead to hospitalization, or even be life-threatening. Influenza can affect people differently, and every flu season is different because the virus mutates. In the U.S., millions of people become infected with the flu every year, and of those, hundreds of thousands are hospitalized. Unfortunately, thousands of people die every year from a flu related illness. Getting the flu could mean missing a few days of work and feeling awful, or it can result in a serious illness. An influenza infection can result in complications ranging from mild to severe, including bacterial pneumonia, ear infection, sinus infection, and may worsen chronic medical conditions like asthma, diabetes or congestive heart failure. The absolute best way to protect yourself and your family from a seasonal flu infection is the flu vaccine. And while some vaccinated people may still get sick if they get the flu, many studies show the flu vaccine is very effective at reducing the severity of the illness. The influenza vaccine works by introducing a microscopic amount of the flu virus into the bloodstream, which then triggers an immune system response, and that immune reaction fights off the infection. The immune system recognizes the virus as an invader and works to destroy it. During this process, the vaccine recipient may, or may not, feel side-effects that mildly mimic the symptoms of the flu.
What is included in the flu shot?

There are several flu shots available, and the most common influenza flu vaccine is called a trivalent vaccine, or a three component vaccine. Meaning that they protect against three specific viruses in one shot. The current trivalent flu vaccine contains 2 influenza viruses – H1N1 and H3N2, and 1 influenza B virus. When it comes to the ingredients of the flu vaccine, the first thing to consider is the vaccine an inactivated influenza vaccine, containing virus that has been killed. Therefore, getting the flu is not possible, or is it a live influenza vaccine (LAIV or FluMist), which is a nasal spray that contains weakened live form of the virus.

Because many flu vaccines are made by growing viruses inside fertilized chicken eggs, the vaccine will contain a small amount of egg protein.

The following are also included ingredients in current flu vaccines:

• Preservatives – Thimerosal added to vaccine vials to prevent and kill dangerous bacteria in the vial.
• Antibiotics – Stops bacteria from contaminating the vaccine.
• Polysorbate 80 – Keeps ingredients evenly distributed.
• Formaldehyde – Used to inactivate the flu virus.

How often should I get the flu shot? 

As you now know, influenza (flu) is a contagious viral infection that affects millions of people each year, and as we enter a new flu season in the United States, and during the COVID-19 pandemic, it is very important to know what to expect, and when to get a flu vaccination. Flu vaccines are developed each year to protect the population against the strain of the virus that is commonly circulating. The best way to protect yourself and your loved ones from becoming ill from the strain of the flu that is threatening us this year, is to get your shot. The next flu season may find that a newer or different strain of the flu virus is prevalent in the population, and getting the vaccine is how to get protected.
Where can I get a flu shot?

At Restore Health Urgent Care in Palm Bay, Florida, our team of highly professional, and board-certified physicians, are proud to provide our community with the highest level of compassionate, and comprehensive healthcare they deserve. At Restore Health Urgent Care we offer a wide range of medical services, from the current flu vaccination to urgent care, and our team is always here to help keep you healthy and happy. To set up an appointment, call us or schedule an appointment online. We are conveniently located at 1840 Eldron Blvd SE. Suite 1 Palm Bay, FL 32909. We serve patients from Palm Bay FL, Malabar FL, Melbourne FL, and June Park FL.
Additional Services You May Need